Herzlich Willkommen!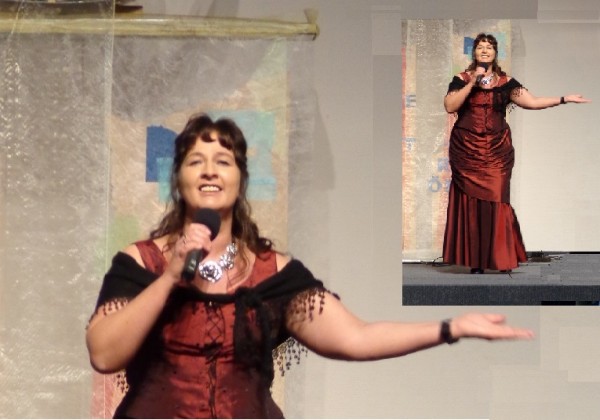 Esther Manuela Mahler präsentiert Ihnen als Entertainerin ihr ganz individuelles Programm und bereichert Ihre Veranstaltung mit Blues, Jazz, Balladen, Gospel, Popsongs, Country, Musicals und Schlager.
Lassen Sie sich verwöhnen durch Melodien, die zu Herzen gehen!
Sie ist eine Künstlerin, die mit ihrer Hingabe zur Musik und ihrer einzigartigen Stimme, jedes Publikum begeistert.
* * *
Aber nicht nur das ist ihre Profession, sie unterrichtet auch im Gesang, oder Klavier, sowie Keyboard; und für Anfänger Gitarre. Sie ist Musikerin, Sängerin, Komponistin, Tonstudioproduzentin und Lehrerin in einem!

Esther Manuela Mahler started a career as a german pop singer in 1993. Her stage name was Manuela Mahler. She is a singer, songwriter, composer, worshipleader, entertainer. She produces cd´s in her own recordingstudio, teaches students to sing and play the guitar or piano and makes projects with a choir or other musicians.
In concerts she loves it to sing and play on the piano. It makes she very happy if the melodies touch the hearts and the people go lucky home.